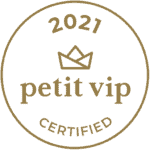 • Childcare concept, training of the hotel staff and services by Petit VIP •
Luxury and grace, a truly stunning Palace
Pale wood, white marble, silky fabrics and an open fire. Les Neiges is a welcoming Palace which perpetuates the warm authenticity of a mountain chalet showcased with elegant contemporary furniture. Guests have direct access to the ski slopes, ski room, the spa, pool and private cinema room throughout the day.
With a space specifically designed for children and offering a wealth of activities centred around 10 major arts, your children will get a VIP treatment. At Studio by Petit VIP, they will enjoy fun workshops to encourage their artistic creativity. Photographer, costume designer, film-maker, composer, actor… They will develop their imagination and give free rein to their creativity. A five-star treatment ensuring an unforgettable stay.
Enjoy a unique experience in a pristine natural environment.
More info
Contact Kids Concierge