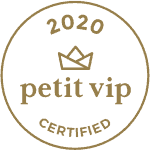 • Childcare concept, hôteliers training and services by Petit VIP •
A haven of peace in the heart of Deauville
Hôtel Barrière Le Normandy Deauville offers your children unique care and support, where everything is designed to let them dream big! 
Petit VIP's expertise is recognised for the quality of its children's club creation, its prestigious hotel services, its adapted teaching methods, and its programme of activities, which are as highly innovative, fun, and educational as they are multicultural. Petit VIP's welcomes children aged 4 to 12 years. 
And for the smallest children and young adults, two services independent of the Petit VIP concept complete the Kid's Barrière offering. The Babiwi nursery welcomes babies aged from 10 weeks to 5 years, takes care of them and provides appropriate activities throughout the day and a new teen space, freely available to 13 – 18 year olds is also open.
Visit hotel website
Contact Kids Concierge